If you're interested in volunteering with Fighting Words NI, complete our TELL ME MORE form and we will send you all the information you need.
Already a volunteer? Login here
All of our programmes — from Schools workshops, to Community engagements and our teen Write Clubs—are facilitated by teams of volunteer mentors. We're always on the look-out for people who are passionate about helping young writers to find their creative spark. No previous experience is necessary!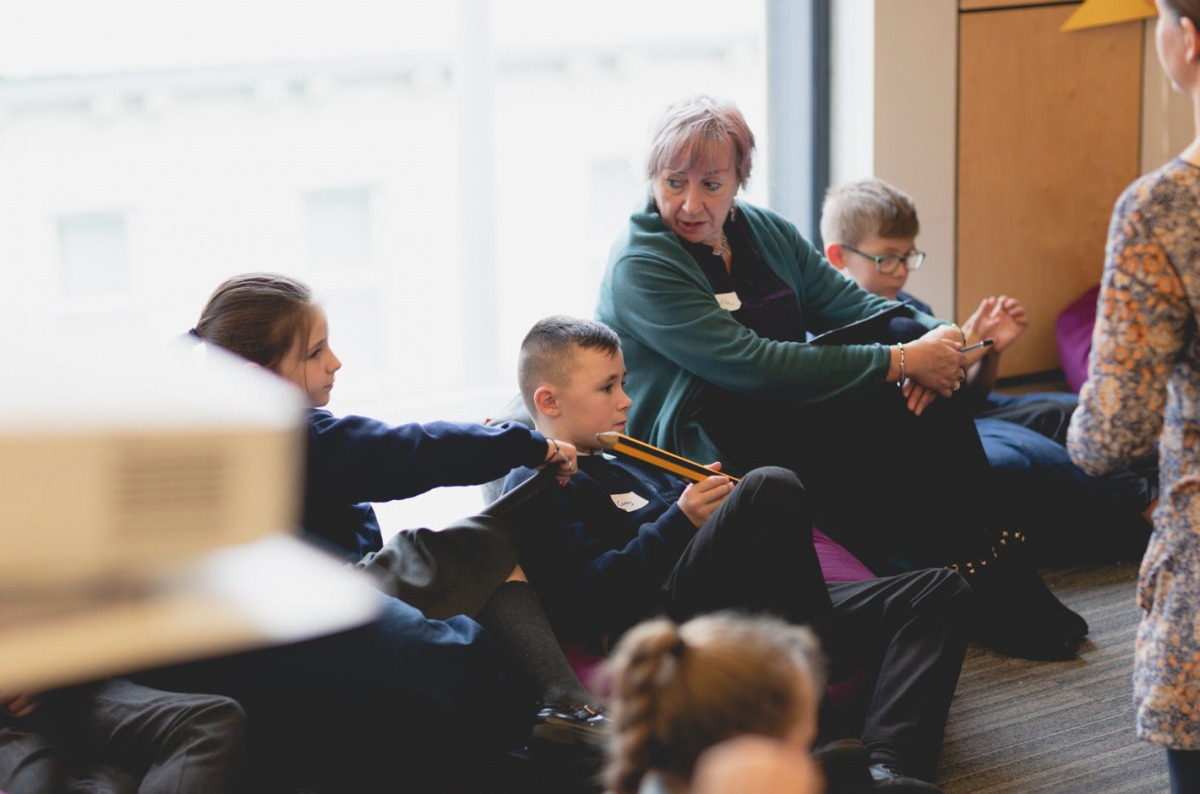 What kind of people volunteer at Fighting Words?
Everyone!  We have over 200 volunteers - people from all walks of life - including third level students (from all disciplines!), retired people, writers (both professional and aspiring), teachers, journalists, visual artists, musicians and filmmakers - to name just a few.  We only ask that our volunteer applicants are 18+ years old.
What kind of skills do I need to volunteer at Fighting Words?
Anyone who enjoys working in a creative environment with the individuals and groups that come to our centres - and is a good listener -  is welcome to volunteer. You don't need to be a writer (or a teacher!) to be a Fighting Words volunteer mentor.
What kind of commitment do I have to give?
Volunteering with Fighting Words is flexible, because we know that your time is a valuable resource. We have volunteers who choose to come in on the same day every week, and others who come in only a few times a year. Each workshop you sign up for represents a maximum three-hour time commitment.
Otherwise, there is no minimum time commitment - and we mean that!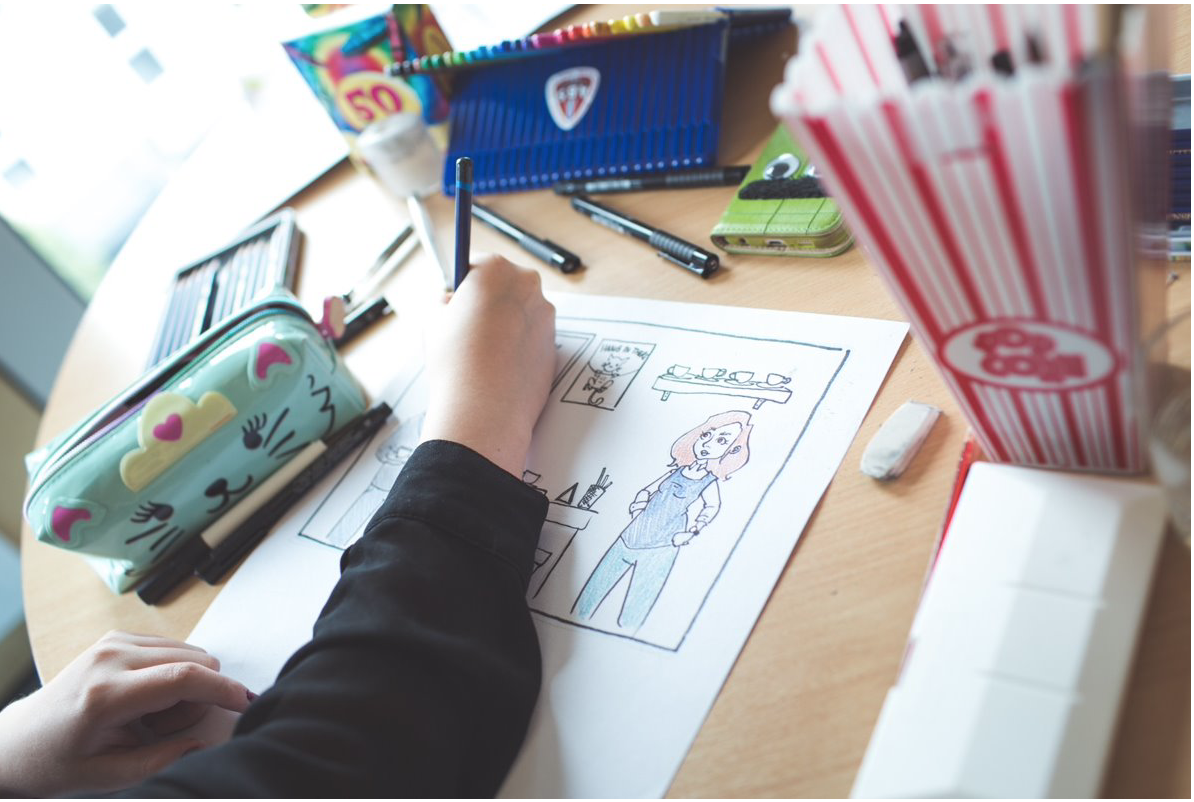 Can I help with story illustrations?
Yes, we love to have volunteers who can create the illustrations that accompany our young writers' stories. You can check out some examples on our Stories page. You don't need to be a professional illustrator, just someone who likes to draw!
Where do Fighting Words workshops take place?
We are currently offering online and in-person workshops. Our in-person schools workshops take place, primarily, in our bespoke creative writing space in the Skainos Centre on the Newtownards Rd in east Belfast, whereas our community workshops can take place in venues across Northern Ireland.
Our online workshops are delivered using the Zoom platform.
How do I sign up and what happens next?
Step 1: Complete our Tell Me More form
Step 2: One of our team will be in touch with more details and an application form
Step 3: Return the application form and we will contact your references
Step 4: Attend one of our two-hour training sessions
Once we have everything confirmed, we will work with you to find a suitable time for your first volunteer session...
...And this could be you.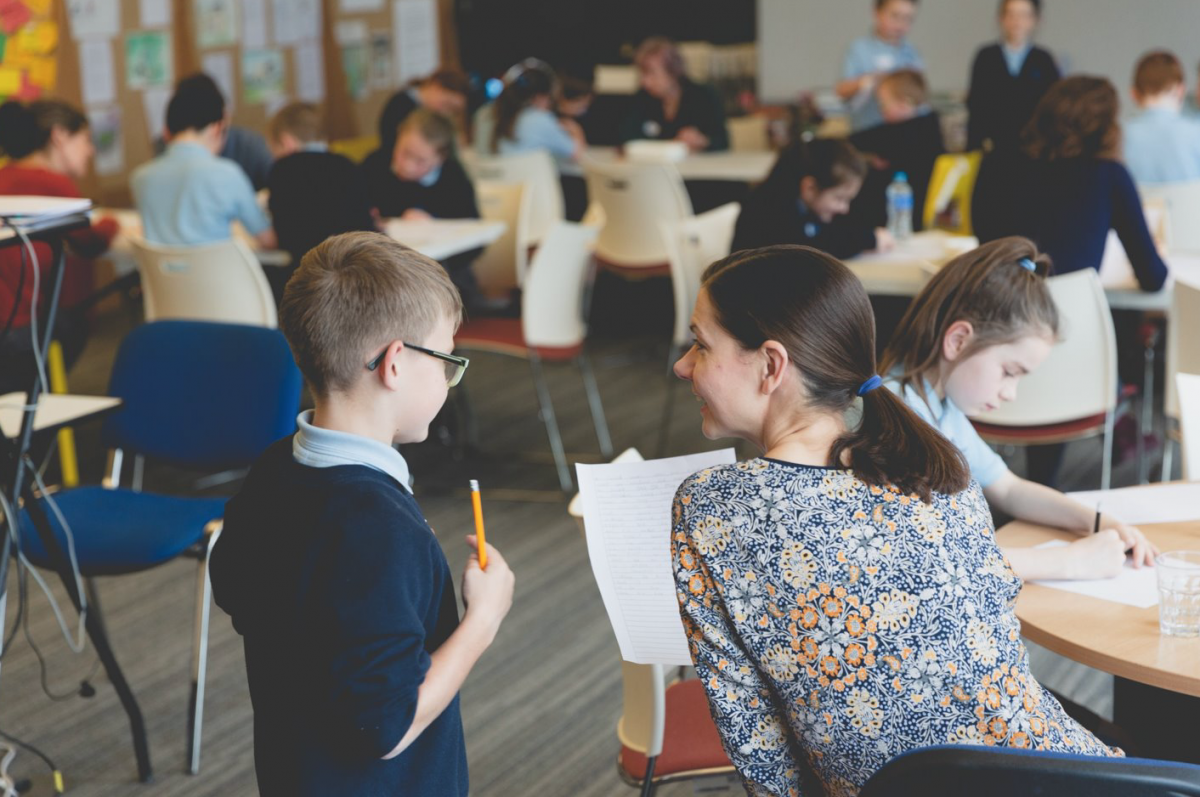 Read some stories from our young people